RECALBOX 7.0.1 64 GB FOR RASPBERRY PI3A+ / 3B / 3B+
Recalbox 7 (v. 7.0.1) for Raspberry Pi 3A+, Pi 3B, Pi 3B+ Download 64GB multi language Image plug and play set. Best collection for retrogaming lovers, finally play 64 Systems and 20k+ games, full and loaded Recalbox Image
Here you can find more informations about RECALBOX 7.0.1 64 GB FOR RASPBERRY PI3A+ / 3B / 3B+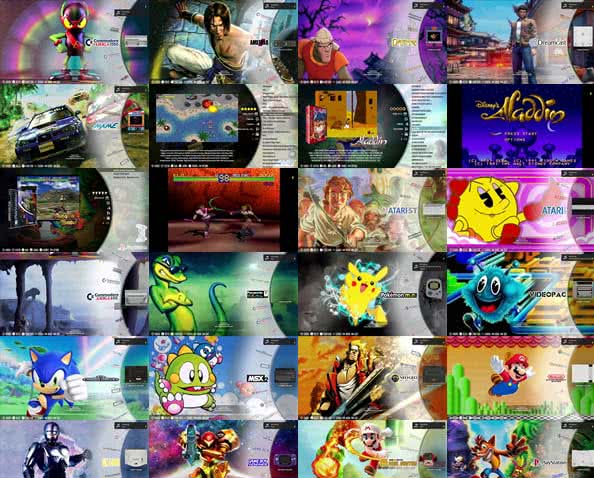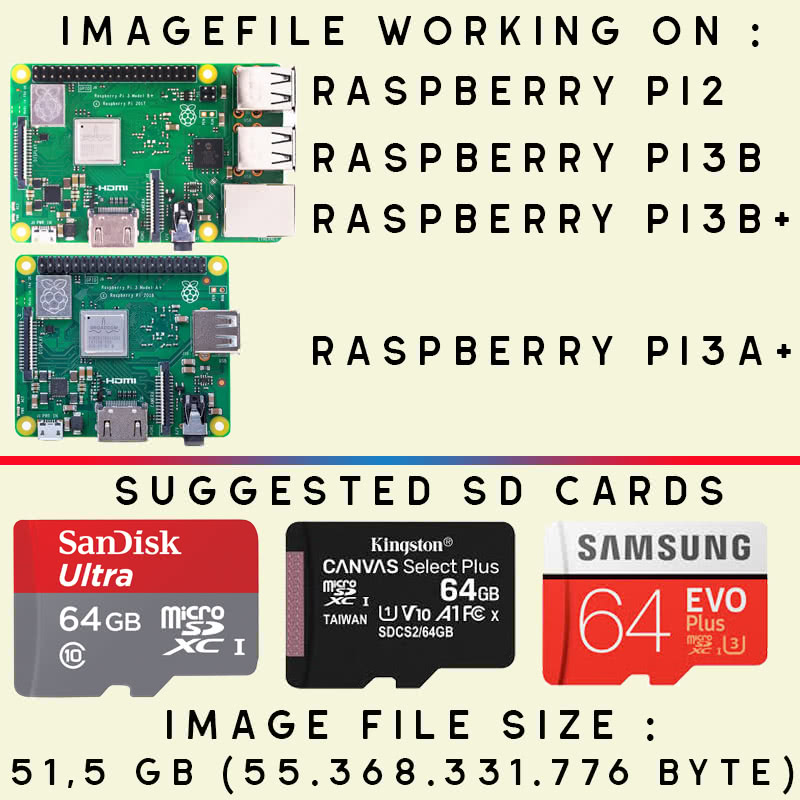 FOR RASPBERRY PI 3A+ - 3B - 3B+ - |  64 GB DIGITAL DOWNLOAD ONLY
AWESOME COLLECTION FOR JUMP BACK TO THE PAST WITH YOUR RASPBERRY AND PLAY WITH THE BEST GAMES OF THE PAST.
IMAGE CREATED WITH RECALBOX DRAGONBLAZE 7 .0.1 WORKING ON RASPBERRY PI 3A+ - 3B - 3B+
62 SYSTEM EMULATED - 24.562 GAMES
NO PHYSICAL SD WILL BE SENT, THIS IS A DIGITAL DOWNLOAD, YOU WILL RECEIVE A SET OF LINK FOR DOWNLOAD THE PACKAGE, NO PHYSICAL ITEMS WILL BE SENT !!!
The only thing you have to do is connect your joypad and play Procedure is extremely easy and in case of need we can offer my full support for helping you in case of any doubt or trouble. INSTRUCTION  WILL BE SENT DIRECTLY AFTER PURCHASE.
DON'T PAY TWICE FOR A THING YOU CAN DO BY YOURSELF!!!!
---
LIST OF SISTEM EMULATED :
Family computer : 238 roms
Game boy advance : 629 roms
Game boy color : 589 roms
Neo geo pocket color : 76 roms
Super famicon Satella view : 201 roms
Summ vm : 8 roms
Sega 32x : 37 roms
Super nintendo : 1020 roms
Wonderswan color : 92 roms
Sinclair zx 81 : 622 roms
Sinclair zx spectrum : 1560 roms
QUESTIONS: For any doubt or questions before purchase contact us, We are here to give you all the informations you need.

TECHNICAL SUPPORT: Problems can happen but we believe that with a mutual communication everything can be fixed, for any issue or trouble, contact us and we will reply you as soon as possible.

RETURN POLICY: This is a digital download item, we do all of our best for inform the customer that no any physical item will be sent; after the links has been sent return requests will be rejected.